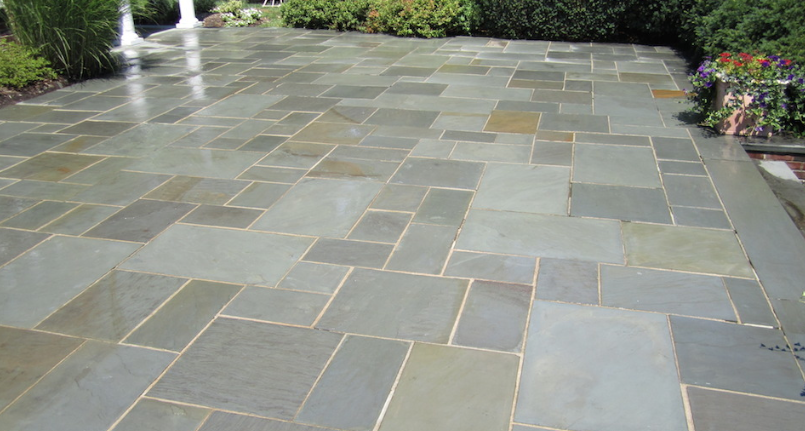 FAQ Power Washing
Here are some Frequently Asked Questions about Pressure Washing from our Long Island customers.
1. What makes you different/better than other power washing on Long Island companies in Sag Harbor Water Mill, Sagaponick, Montauk or Quogue?
First, New Look Exteriors of Long Island uses heated water when power washing exteriors. Using heated water for power washing cleans more effectively than cold water, similar to washing dishes. Secondly, we are very respectful and professional when dealing with our client's property. During the power washing process we make sure to use the correct chemicals and the right amount of pressure to ensure we do not cause any damage to your property. Third, we use our soft low pressure method when power washing your Long Island home. Although this technique may take more time, it is more effective and less damaging than using high pressure.
2. Other Long Island companies only want "X" amount of money. How do your prices compare?
Our power washing pricing is very competitive. If you find someone to do your power washing job for less, make sure they carry proper insurance, are using the right machinery and chemicals, and are taking the time to ensure no damage to your Long Island home or lawn. According to the Better Business Bureau, low priced offers for power washing result in the most complaints and unresolved problems reported.
3. All Long Island power washing contractors are the same, right?
Anyone can purchase a power washer and advertise their services, but this doesn't mean they can operate the machinery effectively. A power washer in the hands of an unskilled operator can result in a great deal of damage. Our experienced Long Island technicians use the correct pressure and materials to avoid damage to siding, decks, patios, lawn and plants in any way.
4. Is it important for Long Island pressure washers to have insurance?
Of course. Any contractor working on your Long Island home should carry adequate insurance to guarantee no claims being brought against you for any injuries to the technician, as well as to ensure no part of your Long Island home or property be left damaged due to the contractor's negligence. Always ask for proof of insurance. That little question cold save you thousands of dollars. New Look Exteriors of Long Island carries a 2 million dollar insurance policy. We can provide this upon request.
5. Do I have to be home when you're power washing my Long Island property?
No, because we understand that you are just as busy as we are. All we ask is that you close all of your windows, clear your driveway or deck and remove fragile decorations from your home or deck. You will find your Long Island home exactly the way you left it, only a lot cleaner!
6. Do I need to have an outdoor water source for my power washing?
No, a water source is not required, but will save you money. We can provide the water source for an additional fee.
7. Does my Long Island home really need a power washing? What are the benefits?
The benefits of power washing on Long Island  include, but are not limited to, eliminating mold and mildew, boosting curb appeal, increasing safety, and improving property value.
8. Can these stains around my Long Island home be removed, and what are they?
Siding: The dark stains on your Long Island siding are actually you're seeing is mold. Any surface or material, given moisture (humidity) and a food source, will grow mold over time. Mold can be removed with low power washing and the right chemicals.
Gutters: The black streaks on your gutters are in the oxidation layer of the paint. They can be removed through a specific type of power washing.
Masonry: The black streaks can be removed with low power washing and the right chemicals. The white powdery stuff is called Efflorescence. Water seeps through the stone, leaving white, or sometimes colored salt residue. It's not dangerous like mold, but it's not pretty to look at either.