With over 40 years of experience in both painting and power washing, New Look Exteriors of Long Island and our affiliates strive for satisfaction. Our Long Island company is continuously learning about new products and innovative techniques to ensure that our clients get the most out of our services. All of our Long Island employees have a complete understanding of all styles and materials used for any power washing job. Our company offers professional power washing and cedar restoration in Sag Harbor, Water Mill, Sagaponick, Montauk, Quogue, Bridgehampton, Southhampton, East Hampton, West Hampton Beach and many other Hampton areas. New Look Exteriors are considered a fairly large painting and pressure washing company on Long Island with over 20 employees and 5 different crews. No job is too large or small for us to complete, and we never sub-contract out our work.
Our Long Island power washing company is licensed and insured with over 40 years of experience and if our work doesn't speak for itself, ask our past and present power washing clients. New Look Exteriors has a 100% satisfaction rate because we don't leave until our clients are absolutely satisfied.
 What We Do on Long Island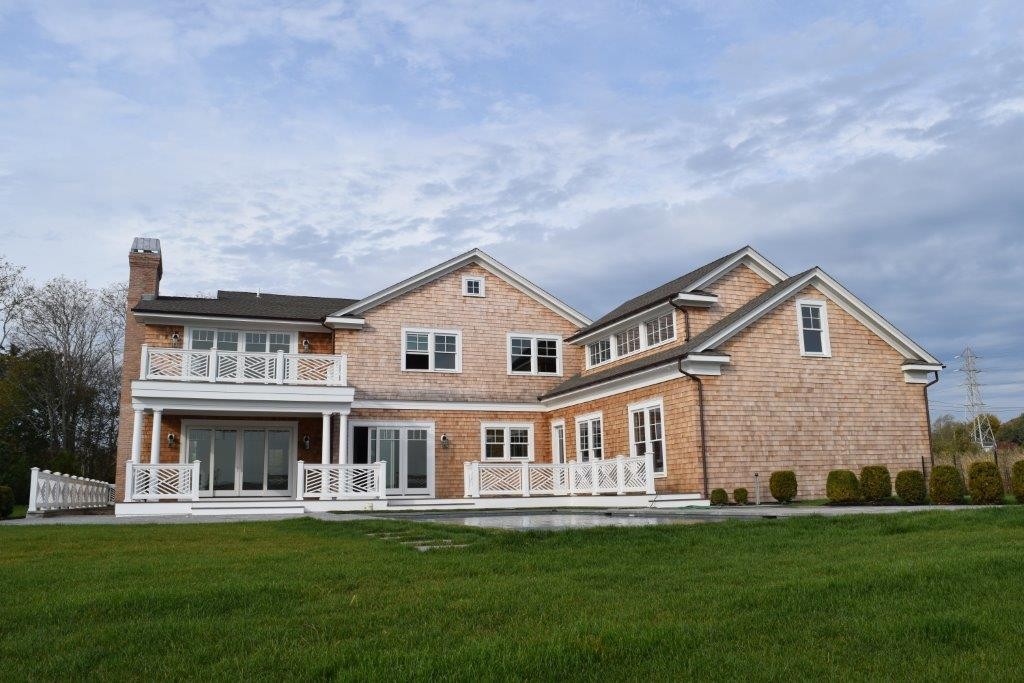 In a nutshell, we do power washing, cedar restoration and exterior painting.
Every situation is unique; that is why we use a process which includes our assessment of your needs.
Long Island Power Washing to this day, there has not been a situation we don't understand and cannot handle. If our team truly feel we can't serve you, we will let you know before any work is performed.
Call us for more information on your specific needs!
How Does the Power Washing Process Work?
Each Long Island power washing job requires individual assessment of which products to use, which services to perform and what warranties to include. Our knowledge and experience with current power washing products and techniques allows us to conform to each and every Long Island client's unique situation. And of course, we only use the best products for our power washing and always guarantee satisfaction
A Long Island project manager is assigned to each power washing job to oversee the crew and report back to the owner on progress. The owner is also directly involved in every power washing job, inspecting at every stage and making changes onsite when needed. The owner will be the client's direct point of contact for any and all questions and concerns.
Our goal is 100% satisfaction for all of our Long Island clients. If you are not satisfied with our power washing services, we are more than happy to address any questions or concerns.
How We Differ From Other Long Island Companies
New Look Exteriors differs from other Long Island companies because we focus on one thing only – making your exterior look new again. We don't try to sell other services such as cleaning gutters, hanging wall paper, etc. All of our time and energy is focused on perfecting the exterior of your Long Island home.
Rates and Discount Packages
We have been in the Long Island power washing business for over 4 decades! When it comes to power washing on Long Island our team full understands all of the ins and outs of the process. Power washing is a smart and safe way to improve the overall look and quality of your home.
Our rates are very competitive and we still offer discount packages on a per-job basis. Ask about any specials currently being offering.